POLYMETALL TOP BOW panels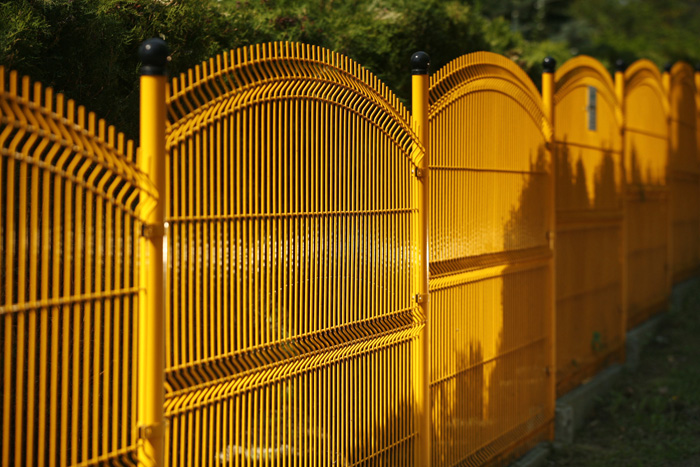 POLYMETALL TOP BOW fencing panel is made in such a way that the welded wires do not run in a straight line but form an arc at the top. The innovative shape of this panel type gives the whole fencing a very interesting appearance. By choosing the front fencing gate model, also finished with an arc at the top, the whole fencing can be given continuity, creating an original matching whole.
Additionally, POLYMETALL TOP BOW panels  have V-shaped reinforcements.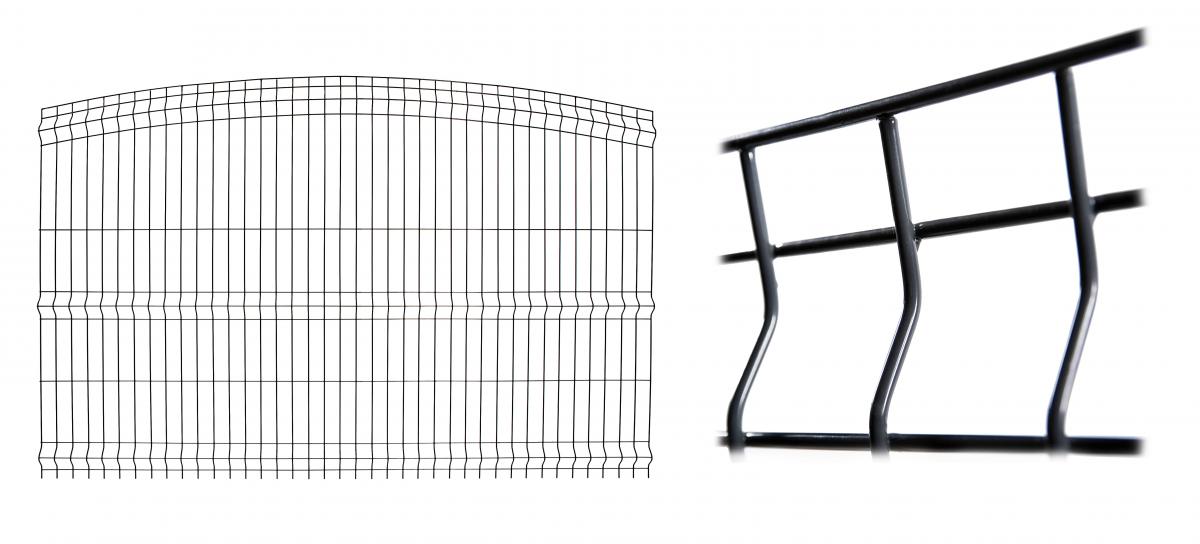 These reinforcements have two functions: firstly, they stiffen the panel (additionally, this function is supported by installing panels with brackets), secondly, they make the fence look more interesting. POLYMETALL TOP BOW panels are produced using wires with a diameter of 4.0 mm or 5.00 mm.  The welded wires form a mesh with dimensions of 50 x 200 or 75 x 200 mm. In the installation system, we offer round posts with a diameter of ø 48 x 2 mm, ended with a decorative ball. Each fencing element has anti-corrosive protection in the form of zinc coating and powder paint in any chosen color from the RAL palette.
If you like our POLYMETALL TOP BOW panel system, we can make a complete fencing along with a pedestrian gate and large gate as on the photo above. Two gate options are available: double-leaf gate (may be prepared for automation) or self-supporting gate.